Lets Encrypt SSL Certificates will secure your website and present a "Padlock' in the browser to signify that your website is operating over HTTPS. This gives your customers more confidence in using your website, as their connection is encrypted, and it also helps with Google Rankings.
To install this for free, simply login to your Hosting Control Panel ( You will have received the login details by email when you first signed up. If you have mislaid it, email support@elive.net requesting new Hosting Panel logins )
First go to the Domain you want to secure and check the Hosting Settings to make sure SSL is enabled. If it is not, tick this box and then press OK at the bottom of the page.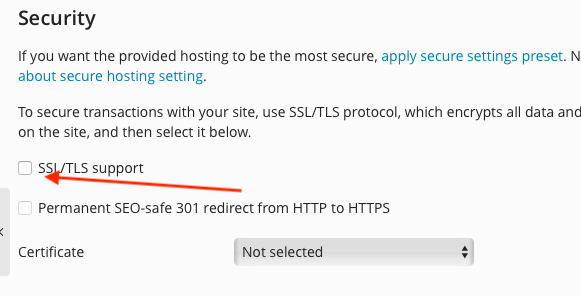 Next Click on SSL/TLS Certificates, and in that section, you will be presented with the option to Install a Lets Encrypt SSL Certificate. Press the Get it Free Button
On the Slide-Over presented, you only need to select the option to "Include a "www" subdomain for the domain and each selected alias"


Unless you are familiar with managing DNS and have a specific requirement for a WildCard Cert, DO NOT select the option for "

Secure the wildcard domain"




Selecting this will mean you cannot have your SSL certs 

Auto-renew

 and you will need to do it manually every 3 months

If your email is also hosted with 

Elive, you can select the options to secure the Webmail and Mail for your domain also.

Click Get it Free and you are done, the SSL cert will be installed and your website will be available via HTTPS within a few minutes.